MEMBERS OF
Help Hyderabad
President, Help Hyderabad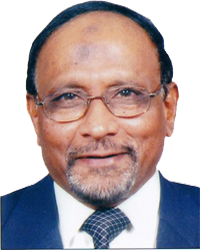 Lion Major SGM Qaudri, BE (Mech), MIE, MBA, MA (Sociology), MA (Urdu), PG diplomas in Alternate Dispute Resolution and Social Work is a versatile personality, academician, administrator, man-management expert with rich combat and administrative experience. A War veteran from Corps of Engineers with 22 years of meritorious service, took to mentoring the community youth; he headed prestigious educational institutions (Management and Engineering Colleges), served as empanelled examiner and member of the Board of Studies Osmania University, figured in "International Who's Who of Professionals" as a management professional.

He is the Secretary, Social Iniciative for Legal Remedies, Vice-Chair, Coalition for Peace & Harmony; Secretary, Centre for Rehabilitation & Social Justice; President, Foundation Education Society; Life Patron IACR; Executive Member Bhagwan Mahavir Vikhlang Sahayata Samithi; and member of a number of Human Rights Groups. Hundreds of youngsters are benefiting from his mentoring & career counselling. He is the face of Help Hyderabad, advocacy takes most of his time. His interventions on behalf of Help Hyderabad in many issues concerning the community have had a positive impact.
He can be contacted at : majorquadri@gmail.com


Chief Coordinate, Help Hyderabad:
Chairperson Women's Wing: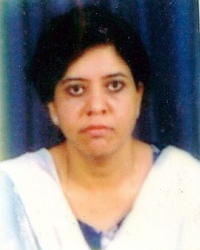 Lion Mrs. Sabah Qadri, the de facto life support system of Help Hyderabad is a graduate in English literature from St Francis College, Secunderabad, is the Founder Member of Help Hyderabad. She wound up her highly profitable businesses to take up full time community work because she could not see tears in the eyes of the underprivileged.
Recipient of Lady Entrepreneur Awards, she is the moving spirit behind Help Hyderabad, involved in every activity of the organisation from conception to implementation, manning the office, monitoring, coordinating, directing & redirecting all activities, she is always busy multi-tasking, often compelled to put on different mantles. Wearing more than one hat at a time has become a way of life with her.





Vice President, Help Hyderabad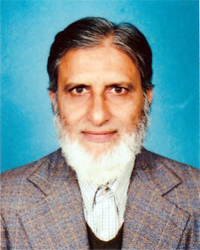 Dr Abbas is a soft-spoken, unassuming and humble person by disposition. He is goodness personified, works quietly without seeking publicity. A time-conscious professional dermatologist, never says "no" to any charitable service. He has regularly been undertaking visits to towns & villages outside Hyderabad to deliver free medicare to the poor even at the cost of his health. Help Hyderabad acknowledge his versatile contribution to the society and strongly recommend his name for for felicitation on the National Minorities Day.

Dr Gulam Abbas Ahmed
H.No. 16-2-668/1/A, Judges Colony, Malakpet
Vice President, Help Hyderabad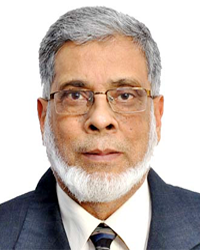 Dr Khawaja Imaduddin completed medical graduation M.D from Tabrez Iran. Afterwards worked in Iran and Saudi Arabia, at present he is working at Shadan Hospital Hyderabad. Dr Imad comes from the Nobility of yesteryears but he has no aristocratic airs. He is bestowed with a humble nature, ever smiling & ever willing to help the needy. Notwithstanding his hospital duties, he undertakes voluntary service routinely.




Dr Khawaja Imaduddin
9-4-77/3/3/a, Yousuf tekri, Toli chowki, Hyderabad
Secretary, Help Hyderabad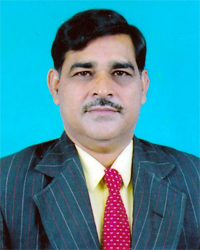 A Gentlemen Officer from the Garwal Regiment retried after 27 years of meritorious service; carrying tons of administrative experience & high inter-personal skills joined Help Hyderabad as a Founder Member. Allah SWT has blessed him with a calm disposition & rare compassion; A quite & unassuming worker is a great asset to Help Hyderabad.


Col SI Ali, (Retd),
6-3-1219/A/1, Uma Nagar, Begumpet, Hyderabad, +91-40-23400291
Treasurer, Help Hyderabad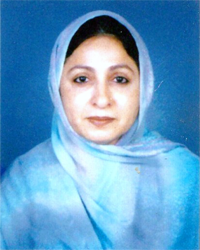 Her journey from a home maker to social activism is a tribute to Help Hyderabad. She is endowed with many good qualities, her largess & empathy is infectious; anyone who comes contact with her is affected by her genuine concern for the poor. A devout Muslim & a scholar in her own right. She is actively involved in imparting religious knowledge to the poor & illiterate of the community under 'Al-Falah', the Ladies Division of Help Hyderabad.

Mrs.Kauser Ahmed, MA (Psy),
Ibrahim Manzil, Marredpally, Secunderabad 500026
+91-40-27802470
Member, Help Hyderabad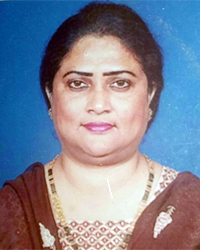 Having interacted with senior lady-wives & participated in different activities of Army Wives Welfare Associations at different parts of the country, Mrs Asma Ali has acquired a rich experience in women's issues which she is passing on to the community poor & is engaged in polishing their minds. She has contributed a lot to the improvement of civic facilities in Uma Nagar & surrounding areas as the Ward Member of Somajiguda.
Mrs. Asma Ali,
6-3-1219/A/1, Uma Nagar, Begumpet, Hyderabad
+91-40-23400291
Director Public Relations, Help Hyderbad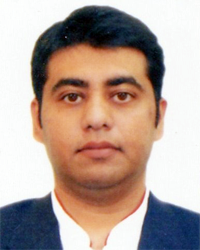 He is the Disaster Management expert; his sterling contribution during Latur Earthquake, Kurnool Floods, Assam Floods, Assam Riots, Muzaffarnagar Riots & Kashmir Flood Relief have been acknowledge & honoured by the government and civil society besides bringing accolades to Help Hyderabad.

Syed Zahid Qadri,
Director, Public Relations, Help Hyderabad
He can be contacted at : zahidqadri@yahoo.com